Teachers
Gabriella (Gabby) Falkenbach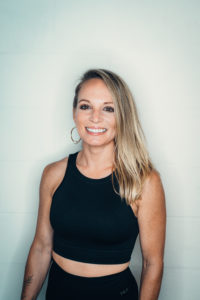 Born: Dunedin, FL
Training:
200 E-RYT, YACEP (200 HR: Hatha Yoga with WendyFit + 200 HR: Ashtanga Yoga with Ally Ford)
Prenatal Yoga
YogaFit Levels 1 through 3 + Sweat
Hot Yoga training with Missy White
Surfset Fitness
Fun Fact: Sweets are my favorite food group + I would binge watch Netflix all day, everyday if I had the opportunity
Favorite way to sweat: Chasing Pavement + Hot Power Yoga
Daniela Esposito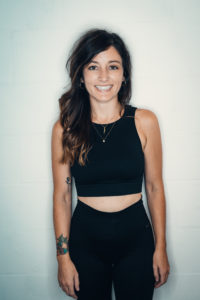 Born: September 4th in Dunedin, Florida
Training: 200 RYT with Ally Ford
Fun Fact: I have a really cool sister 🙂
Favorite way to sweat: High energy yoga flow and hiking Mother Earth
Bri McComeskey
Born: Clearwater, Florida
Training:
200 RYT
Yoga Sculpt
Hot Power Fusion
CorePower Yoga; Atlanta, Georgia
Reiki Level I + II
Healing Today; Tampa, Florida
Fun Fact: I spent time living and teaching yoga internationally in both Canada and Costa Rica.
Favorite way to sweat: Either in a yoga studio or on the dance floor
Larkin Stetler
Born: Alexandria, Virginia
Training:
500hr RYT Creative Vinyasa
Yin Yoga
Thai Yoga Massage
Fun Fact: I love being outside with nature. I will almost do anything to connect with nature, beach day, hiking, camping even kayaking.
Favorite way to sweat: Most definitely hot yoga ?‍♂️
Savannah Vaughan
Born: Clearwater, Fl
Training: 200 hr RYT
Fun Fact: I am a travel addict. Traveling brings me so much joy and appreciation for this beautiful world we live in. I've been fortunate enough to travel to over 12 different countries and I plan to keep crossing them off my list!
Favorite way to sweat: Hot power yoga class
Cienne Blackburn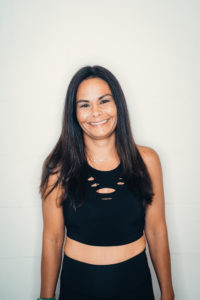 Born: London, England, but moved to palm harbor when I was 1 so no cool English accent ?
Training: High Vibration 200 Hr YTT
Fun fact: I am a certified health coach
Favorite way to sweat: Hot yoga of course!
Sasha Alvarez
Sasha is from Tampa, FL and began her formal dance career with Next Generation Ballet at the Patel Conservatory at age 15. Sasha attended Howard W. Blake High School of the Arts and Point Park University graduating with a Bachelor of Fine Arts in 2017. She continued her professional dance career in New York City with Parsons Dance Company and traveled globally for a number of exclusive summer dance programs. Sasha has been featured in various commercials including Italian designer Loro Piana called the "Rare Walk" and invited to perform in dance festivals in Havana, Cuba. Sasha has a passion for movement and received her 200hr Power Vinyasa and Yoga Sculpt certification through CorePower Yoga in New York city, skills that parlay especially well with a lifetime of professional dance. In her class you will use your breath to connect movement and cultivate energy, strength, passion and focus to create a stable asana. You can expect to be encouraged while increasing the gift of flexibility and mobility offered by our bodies.
Emma Town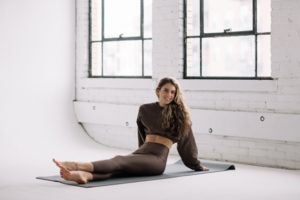 Born in Dunedin, Florida, Emma began her formal dance training at the age of 13.  After years of training, once she turned 18, she started her professional career dancing with Milwaukee Ballet, Nashville Ballet, and most recently, Ballet San Antonio.  Being a dancer and dealing with a few minor injuries, Emma found her passion for Pilates.  While continuing her dancing career, she got certified in Mat Pilates and Reformer through Balanced Body.  Emma is excited to share what she's passionate about with you!
Devyn Davis
Born: February 15th in Harrisburg, PA
Training: 500 hours consisting of 200 hr vinyasa flow and 300 hours of power and advanced modules. I received my training through Yoga Deza in Fayetteville, Arkansas from teacher Alexandria Pulfer. I've both lived and taught in Arkansas, Pennsylvania, New Jersey, New York City, and now Florida :). I am also a certified level 2 Reiki practitioner and am currently working towards my Source Point therapy certification (will be officially certified this summer).
Fun Fact:  I love animals and have a cat named Buddha and a dog named Olaf.  I am also expecting a baby in October:)
Favorite ways to sweat: Hot vinyasa and power flow classes and a nice long run outside in nature
Carly Forlizzo
Born: Dunedin Fl
Training:
NASM CPT; CES
CrossFit L1
RYT 200
Spinning
Certified FASTer Way to Fat Loss Coach
Fun Fact: I love donuts and I'm obsessed with my dogs!
Favorite way to sweat: CrossFit & Hot yoga
Amy Hume
Amy was born in the PNW and has been travelling around the United States with her husband Mike, who is active duty in the Airforce for the last 18 years. They landed in the Tampa Bay area in 2018 and hopes to call it home for good. Amy has a background in medical and for 15 years has worked in cardiac, electrophysiology and interventional radiology. She found her way to yoga in 2010 to deal with the stress of moves, military life, Lyme disease, and deployments.
Amy is obsessed with learning and anatomy and figuring out how to help every one of her students feel good in their own bodies to support their practice. Amy received her 200 hr. training in 2017 from Inner Power Yoga in Northern Virginia, which included Baron Baptiste Power Yoga, vinyasa and ashtanga yoga, and yin and restorative yoga. She has also completed a Sound Bowl certification, Yoga for Pelvic Health, Level 1 Reiki, Yoga Nidra, and Warriors at Ease Level 1 certification for Veterans with PTSD. She is currently working on her 300 hr. with My Vinyasa Practice and hopes to get certified in i-Rest, complete the Level 3 certification for Warriors at Ease, and become a Reiki Master.
When Amy is not teaching yoga, she enjoys volunteering on base with veterans and at animal shelters. She is currently finishing her 4th degree in healthcare and training to become a tattoo artist. She loves hiking, boating, and paddle boarding. Her teaching style is sunny, encouraging, and inclusive. Amy loves making fun and motivating playlists for her classes, teaching power flows, deep stretching, stress relief, and sound bowl therapy.
Toni Benino
Toni Benino was born and raised in New York, where she worked as a Special Education Teacher for nine years. Toni turned to yoga in 2014 and felt notable and desired effects from the practice. Yearning for deeper understanding, she pursued a 200 Hour Yoga Teacher Training in 2016. Her passion for Yoga grew, and sharing it with others became a path set out from the heart. Toni has taught in various studio and gym settings, as well as co-led events and yoga retreats, both domestic and international. In 2019, Toni began a 300 Hour YTT, completing the certification throughout the pandemic. It was this combination of experiences; deep-diving into the self, while in isolation from the noise of the world, that began to ignite a brighter flame and stronger calling from within. One year later, Toni resigned from her career and relocated her life to Clearwater, Florida. Toni recently graduated as a Yoga Therapist, seeking a more intensive understanding of yoga's therapeutic aspects for specific and individual body & mind imbalances. She recognizes the value this has within her own life, and seeks to spread this awareness and opportunity to others. Toni currently pursues work that connects her love of holistic wellness, supporting others, and building community.
Jessica Wright
I began practicing yoga on and off in 2010.  At first I didn't think it was for me, but I tried again a few months later while in search of comfort and peace and I found it to be exactly what I needed.  Since that time I have been practicing regularly and I evolve more and more each day.  For me yoga is the perfect balance of meditation and movement and I love that about it.  It has helped me in so many different aspects of life over the last few years and I am so grateful for the ability to practice.  I decided in 2013 that I wanted to sign up for teacher training so I could expand my personal practice but most of all in hopes to be able to provide others with the same bliss I receive from all that yoga has to offer.  I completed Missy White's 40-hr Hot 108 Training in 2013 before receiving my 200-hr RYT certification in 2014.  My style is a mix of Ashtanga, Vinyasa, and Power.  Simply put, I like to flow while keeping things aligned and safe and I'm thrilled at the opportunity to share my passion with others.